Jerod Cahill
Operations Manager
Jerod Cahill has been an integral part of the facility since 2007. Jerod played college golf at Northern Kentucky University and has been the head coach of the St. Henry District High School boy's golf team since 2010. Jerod has a degree in Turfgrass Management from Eastern Kentucky University and oversees all maintenance of the facility as well as managing the outside staff. His tremendous passion for the game of golf can be seen every day by those who visit the Stephens Golf Center.
To contact Jerod Cahill on the subject of booking a lesson, reach out to him directly via email, phone call, or text message.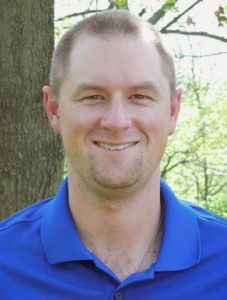 Sara Stephens, PGA
Owner, General Manager, Teaching Professional
Sara began her career as a PGA apprentice at Losantiville Country Club in 2011 and also worked at Maketewah Country Club before becoming a full-time golf instructor at the Stephens Golf Academy in 2015. She was elected to PGA Membership in 2015 and was the winner of the 2017 Kentucky PGA Player Development Award for her work with junior golfers and pioneering her 'Golf in School' program. In addition to continuing to her instruction and work with junior golfers, Sara oversees the day to day operation of the Stephens Golf Center.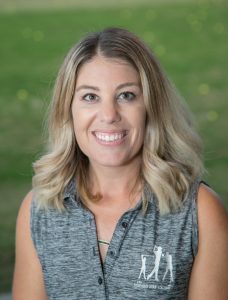 Andrew Stephens, PGA
Founder, Director Of Instruction
Following graduation, Andrew competed professionally for 5 years highlighted by finishing as the low professional in the 2008 Kentucky Open. Andrew began his teaching career at the Golf Ranch in 2012. Andrew was elected to PGA membership in 2016 and has served as the Director of Instruction at the Stephens Golf Academy since 2013. Andrew is still a competitive golfer at the PGA level and won the 2018 Kentucky PGA Section Championship. He will represent the section of the 2019 PGA Professional National Championship in April. Andrew dreamed of owning a golf facility since he was a boy, and founding the Stephens Golf Center in 2019 was the realization of that dream. He continues to serve at the Director of Instruction as well as overseeing the renovation and modernization of the Stephens Golf Center.