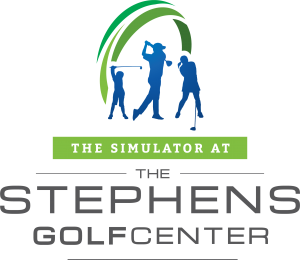 The Stephens Golf Center is equipped with a Foresight Simulator featuring their GC Quad Launch Monitor. Players can choose from two different software options, GS Pro or FSX 2020.
GS Pro is utilized during our league play and features more than 100 championship courses including virtually every course played on the PGA Tour. 
FSX 2020 features a dozen championship courses and the ability to save data from rounds and practice sessions using FSX Live. 
Golfers can also practice their golf games using the driving range mode on FSX 2020 where they will receive the following data:
Ball Speed

Launch Angle

Spin Rate

Carry Distance

Total Distance

Apex Height

Side Dispersion

Spin Axis
This data can be sent to the users online account using FSX Live.
$25.00

Per Hour for up to 4 golfers on Weekdays prior to 4 PM
$35.00 Per Hour for up to 4 golfers on Weekdays after 4 PM and ALL DAY on Weekends
All golfers must check-in with a member of our staff and pay prior to using the simulator.
Book simulator time below or call (859)282-1110 ext. 5.
A maximum of 4 golfers may use the simulator at once.
Golfers are responsible for any damage caused to the premises during simulator play.
Home of the cheapest beer prices in town!  Our beer & hard seltzer selection rotates by season. Stop in to our golf shop to see our latest offerings.
Domestics – $2.50
(Michelob Ultra, Budweiser, Bud Light, Miller Lite, Coors Light)
Crafts/Imports/Seltzers – $3.50
(White Claw, Rhinegheist, Mad Tree, Stella, etc.)
Domestics Bucket – 5 For $10.00
Crafts/Imports/Seltzers Bucket – 5 For $15.00