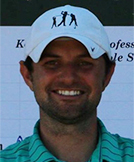 Andrew Stephens is a Class A PGA Professional who is the co-founder and Director of Instruction at The Academy at the Stephens Golf Center. Andrew has been recognized as one of the best young instructors in the industry and has worked with hundreds of players ranging from beginners to PGA Tour players. After a standout junior career where he was named the KY Post Player of the year in 2001, Andrew accepted a scholarship to play golf at the University of Kentucky. At Kentucky, Andrew was a part of the 2005 SEC Championship team, was a 5 time SEC Academic All-American, and was elected to the Frank G. Hamm Society of Character.
Upon graduation, Andrew turned professional and competed on various tours nationwide for the next 5 years. Since becoming a PGA Professional, Andrew has experienced great success on the golf course. He is a two-time winner of the Kentucky PGA Section Championship (2018,2021) and a two time ROLEX Larry Gilbert Player of the Year. He participated in the 2021 PGA Tour Barbasol Championship and has received an exemption again in 2022. He currently holds 4 course records, including Triple Crown Country Club (61), and Ft. Mitchell Country Club (63).
Andrew began his teaching career in 2011. His instruction philosophy has always been to provide a blend of new school technology with old school feel. He believes that every golfer is unique, both in physical make-up and physical abilities, and thus no two golfers should ever be taught the same way. This is a mantra that emphasizes with the rest of his teaching staff. He doesn't try to fit every student into a box, he creates a new box for each student based on their goals, time available to devote to their game, and physical makeup. Andrew specializes in the teaching of intermediate to advanced junior, high school, college, and adult players. He has had several students go on to play at the Division 1 college level, both male and female. He is currently the highest certified instructor in the tri-state area for use of both Trackman and K-vest. While continuing to improve his craft as a teacher, Andrew also served as the assistant coach of the University of Cincinnati Men's Golf team for 3 seasons, helping them crack the top 100 in the national rankings for the first time in program history in 2014. Andrew is constantly continuing his education as an instructor, attending seminars, receiving new certifications, and taking courses every off-season. He and his wife Sara purchased the Stephens Golf Center in March of 2019.
Teaching Credentials: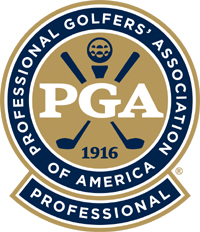 2017 Kentucky PGA Player Development Award Winner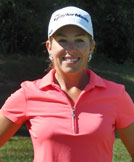 Sara Stephens is a Class A PGA Professional and the co-founder of The Academy at the Stephens Golf Center. Sara's love for the game started at the age of 5 where she was introduced to the game of golf by her parents. Sara went on to become a standout junior golfer in Northern Virginia and was heavily recruited by colleges around the country. Sara ultimately decided on the University of Central Florida, but after two years decided to transfer and chose the University of Kentucky as the place she wanted to finish her college career. She also ended up meeting Andrew through friends at Kentucky and the rest was history.
Upon graduating from Kentucky in 2010, Sara had already earned full exempt status on the LPGA Symetra Tour and began a full playing schedule that summer. Sara competed professionally full time for 3 seasons, highlighted by a victory on the Cactus Tour in Phoenix in February of 2012 and winning the professional division at the 2012 Kentucky Open in July. Sara also won the Southern Ohio PGA Ladies Championship in 2014 just 4 weeks after giving birth to her son Nolan.
Sara began her teaching career at Losantiville Country Club in Cincinnati and then Maketewah Country Club in Cincinnati. Sara developed the junior golf curriculum at Maketewah and helped form the club's PGA Junior League team which she also coached. Much like her husband, Sara utilizes Trackman, K-Vest 3D, and Boditrak to help her not only make accurate assessments but to help promote and establish the proper feel. Sara specializes in the instruction of junior golfers, beginners, and ladies. In 2014-2016, Sara was recognized as a U.S. Kids Top 50 Instructor Honorable Mention. She believes in giving students a fun, non-judgmental environment during lessons to maximize the learning potential for the student. Sara was elected to PGA Membership in the spring of 2015 and is currently the only female Class A PGA Professional in the Northern Kentucky area. Sara was also elected to the Board of Directors for the Kentucky PGA in 2016, becoming the first female in history to serve on the Kentucky PGA Board of Directors. Sara won the Kentucky PGA Player Development award in 2017 for her outstanding work in junior golf.  Sara's "Golf In Schools" program has introduced over 2000 children in Boone and Kenton county to the game of golf through their school gym classes.
Teaching Credentials: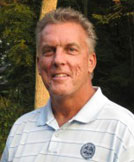 Jeff Kruempelman joins The Academy at the Stephens Golf Center staff with 37 years of experience as golf professional and instructor.  Jeff is a Northern Kentucky native and a graduate of Holy Cross High School in 1973.  Jeff went on to attend the University of Cincinnati on a golf scholarship and graduated in 1977 with a degree in Business Management.  During Jeff's time on the golf team he won multiple events and was voted to the First Team All-Metro Conference in 1976.  As an amateur player, Jeff won multiple tournaments highlighted by his win at the Northern Kentucky Amateur in 1975.  Jeff was also a 7 time club champion, 4 times at Kenton County Golf Course and 3 times at Devou Park Golf Course.  Jeff also holds the course record at Boone Links and Kenton County golf course.   As a professional, Jeff qualified for the PGA Professional National Championship on 4 separate occasions and won multiple Kentucky PGA section events.
Jeff's golf career has taken him all over the United States.  He is best known in this area for his work as the head PGA Professional at Boone Links and Lassing Pointe Golf Courses from 1980 until his retirement in 2008.  In 2011 Jeff was elected to the Northern Kentucky Golf Hall of Fame.   During that time, he was a 4 time Kentucky PGA Section Merchandiser of the year and won the Kentucky PGA Section junior golf leader award in 1995.  As an instructor, Jeff specializes in his work with intermediate to advanced juniors and adults.  He has seen several students go on to play at the Division 1 level of college golf.  Jeff's passion and the knowledge make him a great addition to The Academy at the Stephens Golf Center.
Teaching Credentials: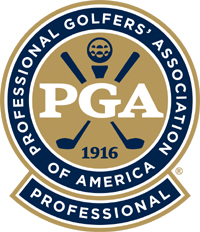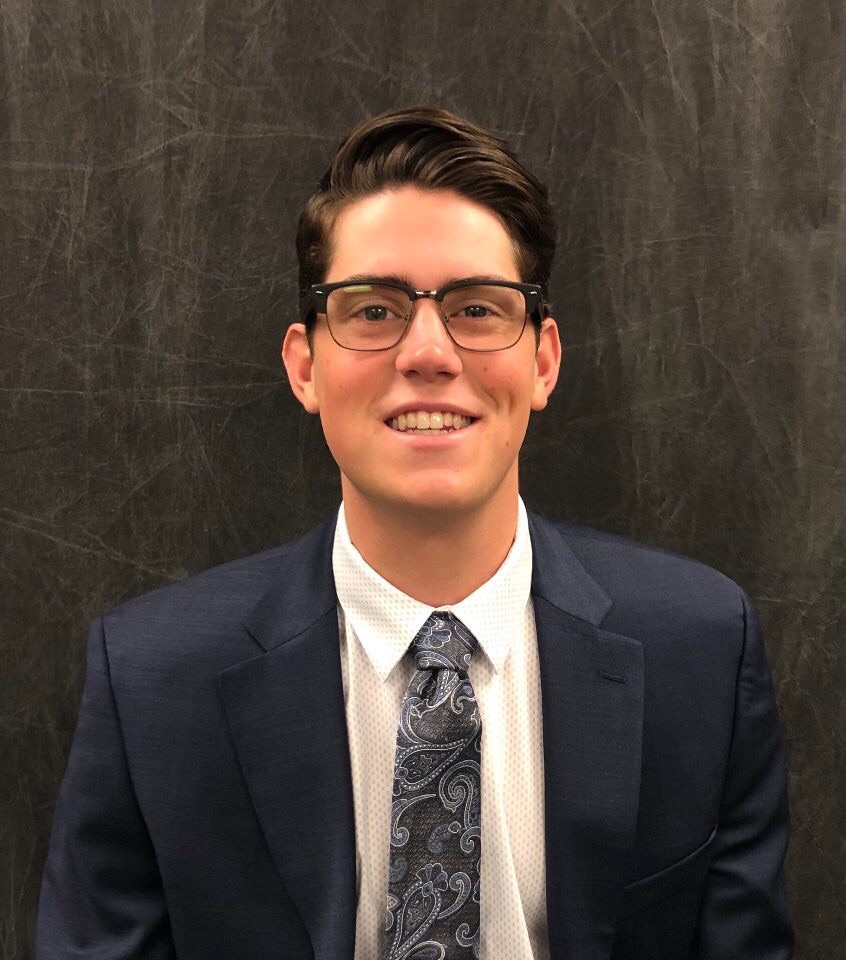 Chandler McMahan is an intern for the 2022 season from Eastern Kentucky University. He is currently enrolled in the Professional Golf Management program with aspirations of becoming a PGA Professional in 2023. He was born and raised in Burlington, Kentucky, and has called The Stephens Golf Center home for the last seven years. Before attending EKU, Chandler played collegiate golf for two years at Cincinnati Christian University. He has previously interned at the Camargo Club in Indian Hill, Ohio, and at Idle Hour Country Club in Lexington, Kentucky. He is currently coaching our PGA Jr. League team where he has found a strong passion for teaching junior and beginner players. Chandler is also a Level 1 Certified US Kids Coach.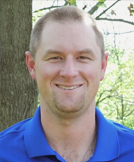 Jerod Cahill joined The Academy at the Stephens Golf Center family in 2019, but has long had an impact on the game of golf in Northern Kentucky. Jerod graduated from St. Henry District High School in 2002 and was a 4 year letter winner on the golf team, helping the team to a state championship participation in 2002. Jerod attended Northern Kentucky University where he was a consistent contributor on the golf team during his career. Jerod began coaching his Alma mater, St Henry, in 2010. During his tenure, the team has consistently contended for state championship births and has won multiple All-A Regional titles. Jerod has a long background in junior golf, having run the junior golf camp at the Golf Ranch for 5 seasons. Jerod specializes in the instruction of junior golfers of all abilities, as well as beginner to intermediate adult golfers.
To contact Jerod Cahill on the subject of booking a lesson, reach out to him directly via email, phone call, or text message.
Amy Pugliano is in her third season as a member of our team.  Amy has spent the last two seasons as a lead coach to our PGA Junior League teams and also is a lead instructor in our Ladies group instruction programs.  Amy also played at Northern Kentucky University and is a very accomplished player as well.  She specializes in ladies, junior, and adult instruction at the beginner to intermediate level

*Check Marks indicates the instructor's typical clientele or available technology. All of our instructors are equipped to teach all ages, genders and abilities.